Shopping Cart
Your Cart is Empty
There was an error with PayPal
Click here to try again
Thank you for your business!
You should be receiving an order confirmation from Paypal shortly.
Exit Shopping Cart
| | |
| --- | --- |
| Posted on November 11, 2016 at 10:19 AM | |
RAINBOW FLAME of Unified energies represents the color spectrum of which we are composed.  As beings of light, we radiate different tonalities based on our frequencies and vibrations.   That is why our aura changes and we have the capabilities of focus, determination and will to choose where our intentions will be places and which rays we embody.  We can chose when we reach certain levels of vibratory understanding and spiritual ascension to move into the Rainbow Flame of Universal solidarity, unity and wholeness.  Displaying through out thoughts, deeds, and actions any variety of the colored spectrum which we use with innate knowingness in order to transform the energies within and around us into the frequency and energy of LOVE.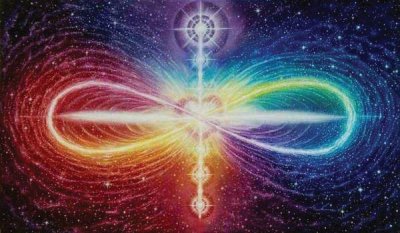 The Rainbow Flame is the Prismatic effect as we use the Cosmic Heart and Central Sun to reflect the fractals of light into their individual rays.  The colored perspectives shift, change, and are constantly in motion as we use the Quantum understanding that when we focus our intent the right combinations are formed in order to create the reality within the holographic vehicle of light which is our MerKaBah.  the housing which encompasses our essences to create form and into matter and then into manifest realities - which in turn reflects their ow light beginning the process all over again.  Such is the essence of Infinite Eternal Energy, Love, Light and SOURCE!
Blessings as you incorporate the fractals of light which are being integrated into the Wholeness of You!
Distance energy healing session which is done through your Akashic Records incorporating Color and Sound Therapy to assist in aligning your 12 chakras. Each area/chakra reveals any blockages and issues that need healing.  Channeled messages may also be received including those from the Ascended Masters and Archangels, your guardian angels and guides.  Order now to assist your transition into the 11:11 Portal of Love.
Namaste
Mariann Moore
www.akashicinspirations.com
Categories: MONTHLY BLOG 2016, NOVEMBER 2016
/