Shopping Cart
Your Cart is Empty
There was an error with PayPal
Click here to try again
Thank you for your business!
You should be receiving an order confirmation from Paypal shortly.
Exit Shopping Cart
| | |
| --- | --- |
| Posted on June 22, 2014 at 11:21 AM | |
Today I asked for all the Archangels to come in and be with me and asked for guidance.  This is the beautiful message given by Archangel Gabrielle.  (Painting by artist Karisma)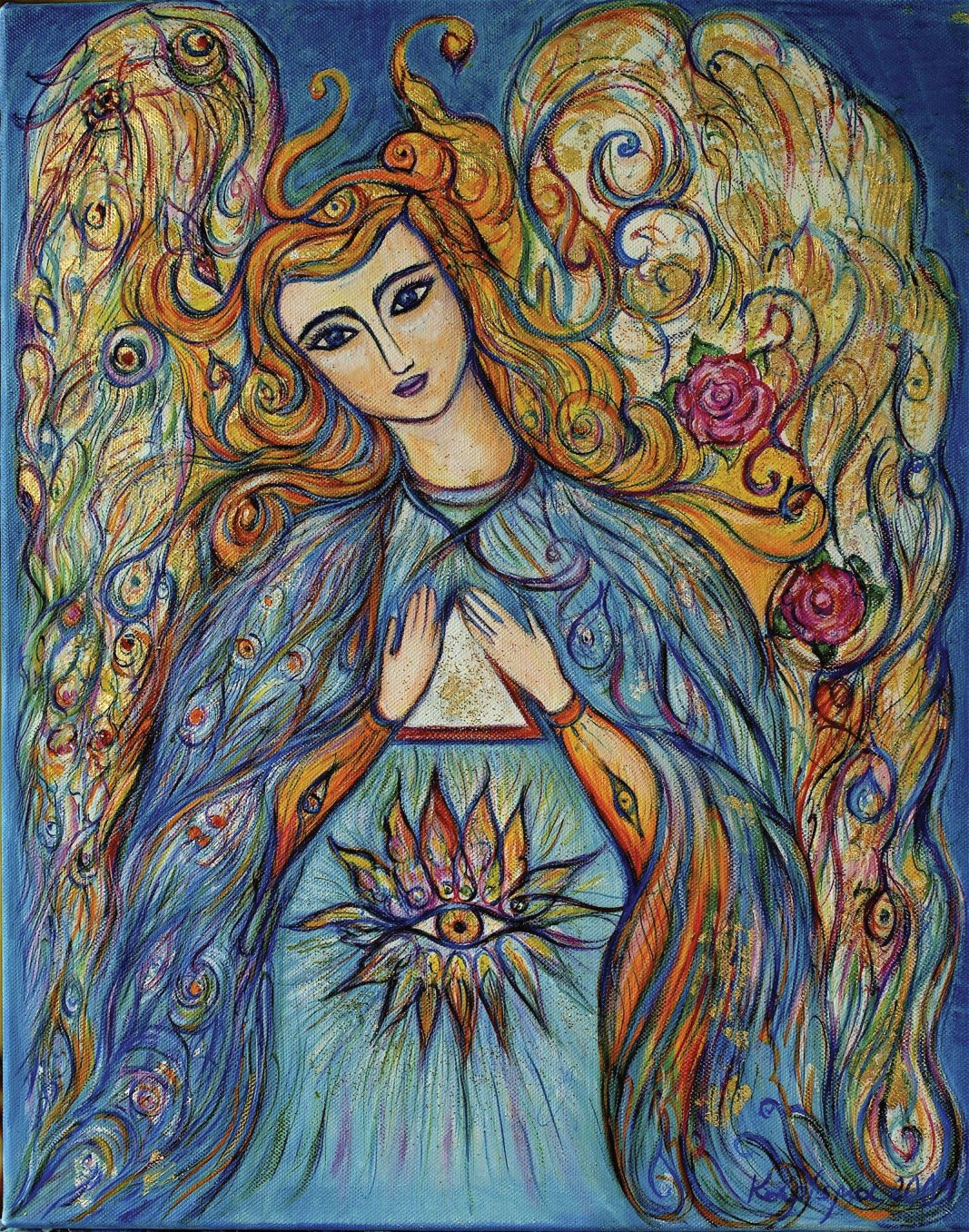 Wherever you are, whatever you do, you are watched and loved.  In order to get your bearings when the road before you is not clear, stop and take a breath go within and sit with yourself for a few moments of quiet time.  Just breathe feel the tense muscles of your neck, chest and shoulders relax.  Feel any tensions in your legs release and allow your body to literally unwind.
When we keep the tenseness in our body like a tight spring - we are not receptive to anything other than the thoughts that are keeping our bodies clenched.  We think we want to relax but through our worries we do the exact opposite.  So as a first measure to helping yourself to receive information from Source, is actually relaxing, relaxing your mind and with conscious awareness focused on each group of muscles.  Observe how you are sitting, are your hands and arms loosely in your lap or are you gripping the sides of the chair.  Concentrate on your facial muscles are your brows drawn tightly together?  Isn't it funny that the steps to helping yourself is by the simple act of observing your own body and by seeing where you are tense and by focusing slowly on each area of the body you are able to slowly help your body release the tensions which is held within.
Now what you are also doing in this process is releasing the worries and thoughts of doubt and fear which has your brain and life paralyzed.  You've just given yourself a moment of release and it is in these moments where the assistance which you say you so desperately want is actually allowed by you to come in.  It may not be instantaneous but you have just created even if only for a moment, a space for something new to arrive.  Whether it be a new idea or synchronistic message or just seeing a flower or butterfly or the beautiful moment of silence itself.   All are healing, all are help from God/Source through Divine Love.

The message of simple silence, a moment of respite and a moment of Grace.
In love always,
Archangel Gabrielle
Categories: JUNE 2014
/