Shopping Cart
Your Cart is Empty
There was an error with PayPal
Click here to try again
Thank you for your business!
You should be receiving an order confirmation from Paypal shortly.
Exit Shopping Cart
| | |
| --- | --- |
| Posted on October 13, 2013 at 4:06 PM | |
Today, I asked about the theme for the week regarding Wisdom, Lao Tzu came through the Akashic Records with these words for us:
Wisdom is knowing you don't have all the answers laid out in from of you.  It is also knowing that there is a spark of the Divine within - where you can go to receive guidance.  It is in this connection that we can seek and receive the answers to our next step on the path.
When your emotions and feelings indicate that a decision that has come to your feels good; then it is the moment to act upon and speak your truth because it is coming from a place where unconditional love dwells.  This unconditional love is also for yourself and not just towards others.
When there is a situation in a relationship which is where many of you will find yourselves this week - then true wisdom can come through to guide you in how to approach the situation through love and compassion for yourself and others involved.  You'll know you have been guided to act for the highest good of all concerned.
Being in your truth and wisdom can also mean that if someone wants you to do something for them - that you have the right to gently and lovingly say "No".  This is standing within your truth, this is standing in your power.  It does not mean forcing your will on others, nor does it mean allowing others to force their will on you.
It is about being in a loving, heart-centered, and peaceful state of being and expressing your thoughts, emotions and feelings.  Knowing that we each have our path to walk and that it is not possible to walk the path of others and still live our truth.  You cannot walk their path for them as others cannot do it for you.
You are responsible for your own path and you must be true to that path and lead others by your example.  The Golden Path is not about self-sacrifice but about self-love and extending this into unconditional love and respect for the choices of others.  You cannot control their truth as they cannot control yours.  The truth IS - no more no less.  All truths are valid in this Infinite Universe of Infinite Possibilities.
Approach with love, compassion, non-judgment and peace in your heart and your path will be illuminated by the Golden Ray of the Christed Michael, Ascended Masters and the Universal Beingness of Oneness.
"At the center of your being you have the answer;you know who you are and you know what you want."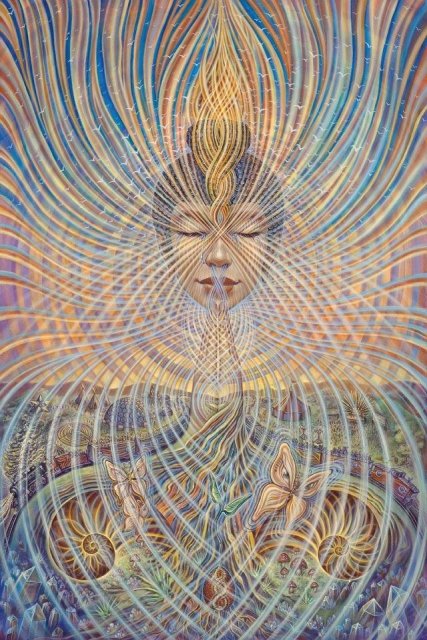 Categories: OCTOBER 5TH DIMENSIONAL WORK 2013
/