Shopping Cart
Your Cart is Empty
There was an error with PayPal
Click here to try again
Thank you for your business!
You should be receiving an order confirmation from Paypal shortly.
Exit Shopping Cart
| | |
| --- | --- |
| Posted on October 6, 2013 at 3:48 PM | |
It has been a while since I posted, but felt the great urge to write and here are the beautiful messages that came from our angels, guides and teachers.
There is a beautiful conjunction of elements being brought forth this week angels, Mother Mary, Vesta, focusing on home and your relationships within your home structures.  Now this can mean specifically those that live with you and also can include those people who have great meaning in your life.  Friends or relatives who live in other areas or even in the same city but not in your home.
You must learn that physical locality does not limit you.  You will only be limited by your amount of feeling.  So in order to expand your boundaries; it is vital to expand the love in your heart.
And the way we do that is allowing yourself to breathe deeply and with more conscious awareness.  Breathing creates movement in your physical bodies, as well as, in your etheric and emotional bodies.  It allows an expansion to occur in your awareness.
This expansion therefore allows the emotions and feelings to expand and your aura in turn.  Your auric field as it expands creates an energy field which touches others.  This is also a magnetic field which allows you to attract like minded and heart minded others in your experience.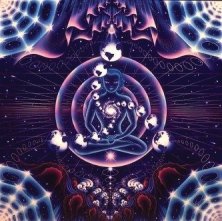 The intensity of the frequency will help determine the speed of which events occur.  We can reinforce the strength of the frequency through mantras, music, sound energies as they act as amplifiers to our energies.
We may also use crystals which will not only give us energies and frequencies which are grounded deeply within the core of Mother Earth, but then act as transmitters into the ethers of our energy, desires and intentions allowing waves of energy to travel throughout the universe.
We know this is a lot of information, but guess what?  You, are now operating in the 5th Dimension.  You are now ready and aware that you are capable of playing your part in ascension and to be responsible for the expansion along with us, who are here ready to assist you in all your needs.
We, the Angels of the Elohim, Ascended Masters, Archangels, Divine Feminine of the Rose Ray and the everlasting light of the Christ of light and love are here to welcome you to this new dimension full of unconditional love and light.
Namaste
Mariann Moore


Categories: OCTOBER 5TH DIMENSIONAL WORK 2013
/