Shopping Cart
Your Cart is Empty
There was an error with PayPal
Click here to try again
Thank you for your business!
You should be receiving an order confirmation from Paypal shortly.
Exit Shopping Cart
| | |
| --- | --- |
| Posted on April 17, 2013 at 9:34 AM | |
Today, I share with you an experience that happened yesterday, which only confirmed to me that The Universe moves in ways that are outside of time constraints as we believe them to be, to bring things that we desire into manifestation.
Two days ago, I had a reading with a lovely lady, who we'll call Diane.  Diane has the desire to create a non-profit to help caretakers and families for those who are suffering from long-term illness in the elderly.  She told me the information she gathered through her own experiences would be really helpful to others who find themselves in the same situation.  Diane said, she wished she could have had someone to help her and her family with advise and tips.  However, she had no idea of how to go about even applying for a non-profit or how to start.
It came to me, as I spoke, to her that I had an appointment for the very next day, with a lady, who we'll call Lily, who also created a service to help families of pre-mature babies.  I thought maybe she would have some information helpful for Diane.  Yesterday, as I spoke with Lily and mentioned Diane's need, she started laughing in surprise.  Although she does not have a non-profit, last week while on the internet she found a website (which she says she didn't even know how she got to it!).  This website provides information for those who want to start a Non-profit!  Lily said, she saved it because her intuition said to keep it in case she would ever need the information.
Both, Lily and I were in awe of the synchronicity of events that the Universe put together to help Diane.  How it worked both through myself and Lily to help another which neither of us knew even existed a few days ago.  
So if we review the turn of events something happened even BEFORE the need was voiced by Diane.  The events took place to bring in the information needed working through others that could not have even been imagined!
Such is the beauty of how the Universe can bring us things and set wheels in motion even before we actually voice them.  This is the power of the Divine to work miracles in our life.  Once we state with clear intention and put it out to the Universe the manifestation can be as quick as a blink of an eye.
I thank the universe and these two lovely ladies for this beautiful confirmation of how the universe works through each and every one of us.  Showing me how we are truly connected as One and how the Divine manifests regardless of time or distance.  The Divine was allowing me to experience this and to show me that there is no limit to the Universe's abundance for us and that we truly create through our thoughts and intentions.

For those who are reading this story, know that the Universe/God/Spirit loves you and wishes for your true heart's desire to be made manifest!
Blessings, love and light
Mariann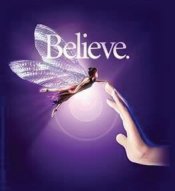 Categories: APRIL CO-CREATION
/