Shopping Cart
Your Cart is Empty
There was an error with PayPal
Click here to try again
Thank you for your business!
You should be receiving an order confirmation from Paypal shortly.
Exit Shopping Cart
| | |
| --- | --- |
| Posted on February 27, 2013 at 10:30 AM | |
As we come to an end of our 31 Days of Promises to Speak Over Your Life, a new awareness and path begins.  Because, we are never finished, never done, always expanding, creating and seeking. 
Awakening to your true "I AM" presence - are you not filled with wonder at the gift of love so grand that we have inside of us the capacity and inherent ability to be the "I AM" - The profoundness and blessing is absolute - Absolute Love!
Our concept of reality takes on a new perception - as we become aware that we are able to feel this I AM presence to co-create anything we want.  Anything at all.  Any miracle you desire is available to you.
To tap into Grace is awe-filling to just sit and be absorbed by the true Oneness of God's Love.  Now it is up to you to decide how you will focus this love and shine it out to the world.  To use it in service of others.
God/Universe has decreed that we and the Divine are One - will you honor this gift and acknowledge your perfection or will you allow judgment, harsh self-talk and negativity to keep you from it?
Your words declare your truth "I AM _____________" how will you fill in the blank. 
"I AM gifted, unique, beautiful, love, prosperous, abundant, healed, joyous, blessed, wonderful DIVINE,    G   O   D !!!!!!!!
Yes!!! All this and more BELIEVE, ACT IN FAITH, GO FORWARD, CREATE, MANIFEST, EXPAND into ever higher and greater experience of ALL THAT IS!!!
DAY 31 - I DECLARE everything that doesn't live up with God's vision for my life is subject to change.  Sickness, trouble, lack, mediocrity, are not permanent.  They are only temporary.  I will not be moved by what I see but what I know.  I am a victor and never a victim.  I will become all God has created me to be. 
THIS IS MY DECLARATION.
Joel Osteen I Declare 31 Promises to Speak Over Your Life
Thank you for sharing this experience into expansion,
Blessings,
Mariann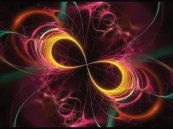 Categories: 31 DAY JOURNEY
/