Shopping Cart
Your Cart is Empty
There was an error with PayPal
Click here to try again
Thank you for your business!
You should be receiving an order confirmation from Paypal shortly.
Exit Shopping Cart
| | |
| --- | --- |
| Posted on February 25, 2013 at 9:31 AM | |
Focused healing is an interesting subject.  Plato speaks in the Hall of Knowledge from the Akashic Records of the New Earth.  Healing through philosophy.  Philosophy allows you to contemplate simple statements that reveal Universal Truths, by allowing thoughts to flow you start with simple thoughts - physical reality and then thoughts circulate to uncover deeper meaning.  A flow and stream of consciousness can be tapped into.  You call it Akashic Records, Collective Unconscious, Divine Inspiration, Book of Life - all are one in the same.
Let's use the statement 'WE ARE ALL ONE".  At first, we define by what it is not - It is not duality - we see each other and feel separate but that defies the statement.  then we look to simple systems such as a flower.  How can the flower be?  Well, it needs sun, rain, soil to allow roots to take hold and grow - it needs a whole system to support the blossom - bees to pollinate.  You can then see its microcosm, the stem, pistil, leaves, roots.  It not only takes from the outside environment but from inside itself to grow, be nourished and finally blossom - which is the end result of the vast universe at play.
And so we are the results of a vast play of universe and inner sources to be who we are - We could not BE otherwise.  We are interconnected with all that is as a result.  Therefore, we have the resources of ALL THAT IS at our disposal to create and manifest what we are.  Therefore, we are not separate but ONE!
We must acknowledge this to ourselves that we are masters of creation, and we can will the resources of the universe to assemble themselves to bring the healing to that separation we have created in ourselves.  That the Divine has placed all at our reach and disposal and its literally moving Heaven and Earth to give it us.
We must use our faith, belief and unequivocal Trust that as we allow the source to flow through us that our plan and the Divine Plan are also One.  Release the shackles of separation and embrace the freedom of oneness and then your healing will be made manifest.
DAY 29 I DECLARE God is working all things together for my good.  He has a master plan for my life.  There may be things I don't understand right now but I'm not worried.  I know all the pieces aren't here yet.  One day it will all come together and everything will make sense.  I will see God's amazing plan taking me places I never dreamed of.  This is my declaration.
Joel Osteen I Declare 31 Promises to Speak Over Your Life
We are all One!
Mariann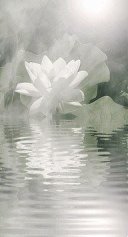 Categories: 31 DAY JOURNEY
/