Shopping Cart
Your Cart is Empty
There was an error with PayPal
Click here to try again
Thank you for your business!
You should be receiving an order confirmation from Paypal shortly.
Exit Shopping Cart
| | |
| --- | --- |
| Posted on February 23, 2013 at 11:24 AM | |
Today I ask how do I know the difference between allowing a natural rhythm to flow to create balance and putting off due to procrastination and fear?  Am I justifying the procrastination by saying "Ok I don't feel like writing, so it must mean I'm meant to take a break?"  Maybe - Maybe Not.
Here is where you must center and balance yourself in meditation to take a look at what is happening in your life.  For me, it is the changes in direction in which I'm flowing.  It has taken me once more out of my comfort zone.  Doing daily oracle card readings, writing my blog, facebook entries etc...
But now that I have stepped up to the door and taken a step in the direction of the new, my safety and security is being left behind in a world where I knew I had already achieved acceptance.  I feel like I'm on a tight rope - now is the moment TRUST comes into play.  An issue in which I have struggled with in the past.
I see the spiral ladder and I know I have taken a step up and now I can with awareness understand this moment as the opportunity that it is to move forward in Trust, Faith and Belief that where my inner source is guiding me - is my Expansion!
Ah! an AHA moment!  A feeling of relief and understanding sweeps over me.  I have a choice, to stay in a place that I have out grown or to keep moving forward one step at a time - to Shine my Light out into the World!  Be the Unique being I am meant to be and take my place in the Divine plan and order of things.
I see now I'm on the tight rope with my arms out stretched and I have Archangel Michael on my right and Archangel Metatron on my left, holding my out stretched arms.  I will not fall they are holding me steady and so with confidence knowing I am supported I walk with confidence and assuredness to the next level and see the shining light of the Divine waiting for me!!!
Walk in confidence you are supported, walk towards the Divine Light urging you forward to your Destiny!!!
DAY 27 I DECLARE I am equipped for every good work God has planned for me.  I am anointed and empowered by the Creator of the universe.  Every bondage, every limitation, is being broken off of me.  This is my time to shine.  I will rise higher, overcome every obstacle, and experience victory like never before!  This is my declaration.
Joel Osteen I Declare 31 Promises to Speak Over Your Life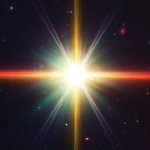 Categories: 31 DAY JOURNEY
/