Shopping Cart
Your Cart is Empty
There was an error with PayPal
Click here to try again
Thank you for your business!
You should be receiving an order confirmation from Paypal shortly.
Exit Shopping Cart
| | |
| --- | --- |
| Posted on February 18, 2013 at 9:56 AM | |
Archangel Raphael speaks on inner healing, both on a physical and emotional energies.  All is achieved on a quantum level.  QUANTUM = SPIRITUAL
Focusing on the area of healing whether it be a physical location on your body or an emotional issue.  Both start with green light energies created in the heart chakra.  Move these energies to the places in your body that are darkened.
Then tell the molecules of that area that they are to be changed to well and healthy cells.  You will start to feel the pulsating energies generating and creating the transformation.  It must be thought of as a direct command with authority and assuredness.  Firmness and with loving energy as you would as if you were directing a child or someone to do something.
By laws of quantum physics the cells must obey your directives.  You can ask Archangel Raphael to place his staff with it's glowing green energies on your third eye to protect, give clarity and strength.  Ask your guardian angel, Archangel Michael and Metatron to be with you.
Archangel Michael can be called upon to cut all golden cords that are attached and surrounding you to release anything that may be holding you, any fears, obstacles or  cords that are unhealthy attachments to others.
By taking deep breaths to center and balance yourself you can see the knots of tension exploding or dissolving completely as stress and tension cause the body to constrict and retain unwanted pain and misguided beliefs.
The process incorporates both spiritual and physical healing.  YOU have the power!  The angels are here to lend us the support and courage to do this on our own.  YOU CAN DO IT!!!
DAY 22 I DECLARE I will live victoriously.  I was created in the image of God.  I have the DNA of a winner.   I am wearing a crown of favor.  Royal blood flows through my veins.  I am the head, never the tail, above never beneath.  I will live with purpose, passion, and praise, knowing that I was destined to live in victory.  This is my declaration.
Joel Osteen I Declare 31 Promises to Speak Over Your Life
Blessing and healing light
Mariann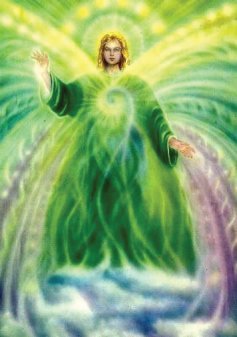 Categories: 31 DAY JOURNEY
/