Shopping Cart
Your Cart is Empty
There was an error with PayPal
Click here to try again
Thank you for your business!
You should be receiving an order confirmation from Paypal shortly.
Exit Shopping Cart
DECEMBER 12-21 PORTAL OF UNITY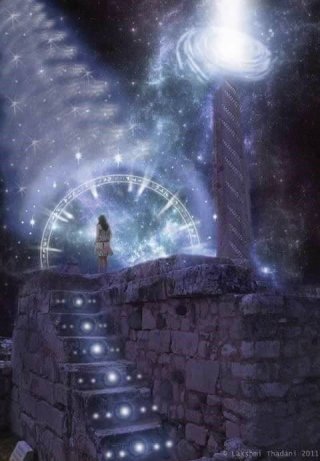 Thrice the consciousness is elevated:
12/21 = 3/3 Ascended Master Self
11 = Master of Intentions
22 = Master of Relationships
33 = Master of Self - Ascended Master Self
It is time to become our elevated Master Self, we are now Ascended Masters.  We work hand in hand with those that have reached this level before us.  Jesus Sananda, Buddha, Maitreya, Kuan Yin, Lady Nada  only to name a few.  Now we join in Unity - "Through Him, With Him, In Him" as a Holy Trinity of ourselves.  The Sacred Geometry of the Triangle exemplified by Thoth as the Priest - King - Philosopher.  
Wise council is what is our gift to share and expand throughout the World as we shine our beacons of inner light.  The waves of love we emit from our sacred source and connection to the Divine reflecting the Unconditional Love to all as One Hope, One Love, One Essence.
We enter truly as the Golden Age is here.  We are the Christed Ones an enter through the 12-21 Portal and are reunited with our ascended aspects of Twin Flame energies which are now manifesting in abundance to carry out the soul's mission, as we have decreed it to be.  
And so it must Be! Aho!
In love and light - we are the new Collective of Ascended Ones.
Blessings, 
Mariann Moore
Private Readings:  http://www.akashicinspirations.com/AKASHIC-READING-HEALING--RATES.html
RAINBOW FLAME of Unified energies represents the color spectrum of which we are composed.  As beings of light, we radiate different tonalities based on our frequencies and vibrations.   That is why our aura changes and we have the capabilities of focus, determination and will to choose where our intentions will be places and which rays we embody.  We can chose when we reach certain levels of vibratory understanding and spiritual ascension to move into the Rainbow Flame of Universal solidarity, unity and wholeness.  Displaying through out thoughts, deeds, and actions any variety of the colored spectrum which we use with innate knowingness in order to transform the energies within and around us into the frequency and energy of LOVE.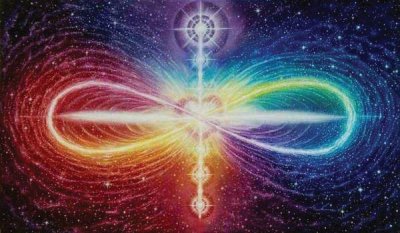 The Rainbow Flame is the Prismatic effect as we use the Cosmic Heart and Central Sun to reflect the fractals of light into their individual rays.  The colored perspectives shift, change, and are constantly in motion as we use the Quantum understanding that when we focus our intent the right combinations are formed in order to create the reality within the holographic vehicle of light which is our MerKaBah.  the housing which encompasses our essences to create form and into matter and then into manifest realities - which in turn reflects their ow light beginning the process all over again.  Such is the essence of Infinite Eternal Energy, Love, Light and SOURCE!
Blessings as you incorporate the fractals of light which are being integrated into the Wholeness of You!
Distance energy healing session which is done through your Akashic Records incorporating Color and Sound Therapy to assist in aligning your 12 chakras. Each area/chakra reveals any blockages and issues that need healing.  Channeled messages may also be received including those from the Ascended Masters and Archangels, your guardian angels and guides.  Order now to assist your transition into the 11:11 Portal of Love.
Namaste
Mariann Moore
www.akashicinspirations.com
Slowing down progress.  If you consciously slow down with the intent of enjoying the messages and the actions you are taking, then life rewards you with a flower that blooms, slowly unfurling its petals to reveal the beauty that lies within.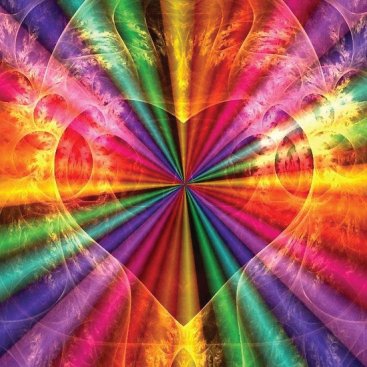 Your soul is that Flower as you take you time to see what joy the moment holds.  This emotion floods through you and into the action you are taking.  Your souls is sending out waves of love and blessings and as it emanates and pours forth from you; you are surrounded by this joy and unconditional love, which is then reflected back to you as manifestations of a reality that you are Now consciously co-creating.




Just imagine this simple act of appreciating what you are doing - whatever this may be - doing dishes, talking to a friend, working, doing light work, posting cards - it will be creating the stream of consciousness known as LOVE.




The world and Gaia also receive this blessing as you become the Beacon of Light and Love - Your blessings are here for you Now!




Namaste

Mariann Moore




0

/