Shopping Cart
Your Cart is Empty
There was an error with PayPal
Click here to try again
Thank you for your business!
You should be receiving an order confirmation from Paypal shortly.
Exit Shopping Cart
Why do you question - joy, contentedness, peace and serenity?  Is it so hard for you to accept the rewards of all your work?  Receiving is not based on worthiness, it is your right.  This blessed state is who you are.  It is your natural state of being.
This is the blessing of the Christ Consciousness that your time flows easily, unimpeded each moment you spend whether it is in work, solitude or the company of others.  This peacefulness radiates from you and enhances your experience with everyone you come contact with and share in your energies.
It is natural to have those around you also find their balanced state of contentment and peace, as your energy draws them in and surrounds them with comfort.  So that they too, feel the energy of love, comfort, serenity and peacefulness, in their otherwise hectic and chaotic world which they have created.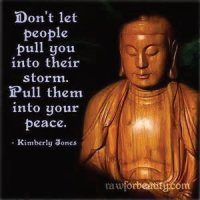 As you walk around drawing in others to share in your experience, you then expand and are able to draw in more of the same.  This is compounded and the shared energies and vibrations mix together and others find they are happy too when in your presence.




The expanded energy keeps drawing more people to you and then you expand again and this cycle can repeat itself many times over until such a point in time that you single handed can affect a city or town; or state or country or the world.  




You see now how one individual can create a ripple effect that will help millions?!




Blessings from the Akashic Library - and the Record keepers.

Namaste

Mariann Moore







0

/