Shopping Cart
Your Cart is Empty
There was an error with PayPal
Click here to try again
Thank you for your business!
You should be receiving an order confirmation from Paypal shortly.
Exit Shopping Cart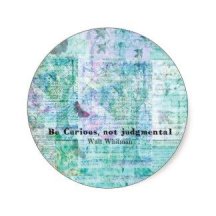 You cannot see anyone above you, even if they have greater knowledge, wisdom, intellect or beauty - whatever word you wish to put here.  There is no on greater or lessor than another.  There is youth, maturity, older years, but not one is better than another.  How can you compare something which is square to something that is round?  The differences are what help you distinguish, it's in its uniqueness but there is no rule or Law to say which is better.  both are equal neither good nor bad.
What gives you the perspective is what you feel you need in this moment, but that is not to say that you will need something else in the next.  We are pure motion, changing, expanding, contracting, different from one moment to the next.  Does that make you better one moment and not the next?  No, of course it doesn't, it just makes you different - It just makes you  - Y O U !  
The system of definition is to allow you to distinguish what you would like next to come into your experience.   Can you see without judgment?
That is the key - see all experiences as equal neither good nor bad just experiences that help you on your path and journey, each experience is unique and although you may be right next to someone else you will have the same experience as they do.  that is the wonder of the vastness of the Creator.
To experiences the self in a myriad of ways, ad infinitum.  That is the beauty of the experience the choices and the reflections of the ONE.
/