Shopping Cart
Your Cart is Empty
There was an error with PayPal
Click here to try again
Thank you for your business!
You should be receiving an order confirmation from Paypal shortly.
Exit Shopping Cart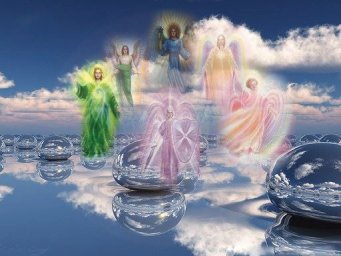 Today, I asked the Akashic Records for a message on how to bring in Financial Freedom.  Here is a very practical and down to earth reply from the Angels of Atlantis.
Start by viewing again in your mind that Financial Freedom is like an order you place at a restaurant.  In the the time that you're waiting for the order to come, relax and enjoy the moment.  Talk with friends, drink your wine, watch the other clients enjoying their food.  See the beautiful plates of food being served as it stimulates your anticipation and hunger.
Take the perspective of early looking forward to enjoying what you've ordered.  Savor the aromas - enjoy the bread and butter, that you receive before your dinner and with each course they bring the soup or salad, pasta, fish, meal, dessert, coffee, liquor.  Each plate will be more substantial and greater as you build towards the main entree.  Then there is a "denouement" as the meal winds down with dessert and coffee.  As you sit basking in the enjoyment and satisfaction.  This is LIFE..  
Where are you at the meal?  Waiting to be seated, bread and butter, ordering?  I see myself at the salad, initial hunger is satiated and now I'm ready for  the entree.  Have no doubts that the Chef is preparing your entree in the most beautiful presentation possible. 
The service is impeccable, you are being attended by a conscientious waiter - Your angels and guides.  They ensure all is set on the table, assisting you by removing what is complete to make way for the next beautiful plate.
Clearing away the crumbs, refilling the glasses and seeing to your every need.  This is the shadow work, the removing of that which no longer serves in order to make space for the new.
Thank your guides, as they serve you, be in grateful awareness.  Enjoy the interaction as they want nothing more than to make this life experience as pleasurable and lovely as possible.  Enjoy the music of life, the rhythm, the ambiance.  This is the Journey, the path that you have chosen.  So take it ALL in - see everything as delightful and as a building up to a point of Joy & Bliss.
Be in this joy allow it flow through you, be at peace.  It is all in Diving Order and Timing.
A Blessing from the Angels of Atlantis, Your Archangels, who love you so very much.
Namaste
Mariann
/