Shopping Cart
Your Cart is Empty
There was an error with PayPal
Click here to try again
Thank you for your business!
You should be receiving an order confirmation from Paypal shortly.
Exit Shopping Cart
Ancient sites reveal information on the energies of the Earth and our connections.  This information came to me this morning, the messages are from a group of Watchers and Observers of the Earth.  They indicated to me that they are awaiting the moments to come forth as we rediscover our potential and use of Earth energy through ancient sites and sound resonance.
You are connected to the most primal of Earth's energies and as consciousness and awareness of the collective expands - the ancient sites such as Adam's Calendar in South Africa, the Bosnian Pyramids, newly uncovered vast pyramid structures in Egypt and underwater pyramids off the coast of the Azores, Canary Islands and the Bahamas.  The ancient sites that have been discovered through the last years will bring forth more information and artifacts will be revealed that point back to the Earth's Starseed origins and connections.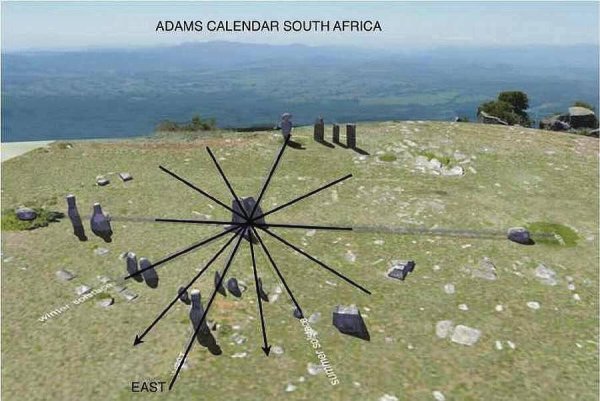 You as the Grandmothers are the holders of all the knowledge that is held within the Earth and more sacred sites will appear to spark the connections and serve as vortices, portals of energies that have re-opened (see connection to Lee Carroll's channeling of Kyron and the Time Capsules).  
The sites when linked will reveal the knowledge and use of the crystalline grid by the ancients which are now being revealed to you once again.  What was true then still holds true now.
The grid is a highway of vortex communication and the flow of Earth energy when tapped into will lead to further unlocking the higher purposes of the grid.  The allowance of controlling rotational movements to put Earth in alignment with the Galactic centre/Sun to be a receptor of the energies and use this energy to power the collective unconscious which then allows through our psychic abilities to create these magnificent structures via telepathy and sound resonance by levitation of the stones, carving them and putting them into place.
Group consciousness then creates and imbues these sites with our energy and use them as our power stations - using focused awareness to then communicate directly with our Star brethren..
We are awaiting and watching as you make the quantum connections in understanding.  
We salute you.  Once you arrive at the understanding or remember this information we will be more present to you in our guidance and helping the Earth proceed forward in its quantum understanding of the vast abilities and possibilities that exist within you and the Earth itself.
Today I asked for all the Archangels to come in and be with me and asked for guidance.  This is the beautiful message given by Archangel Gabrielle.  (Painting by artist Karisma)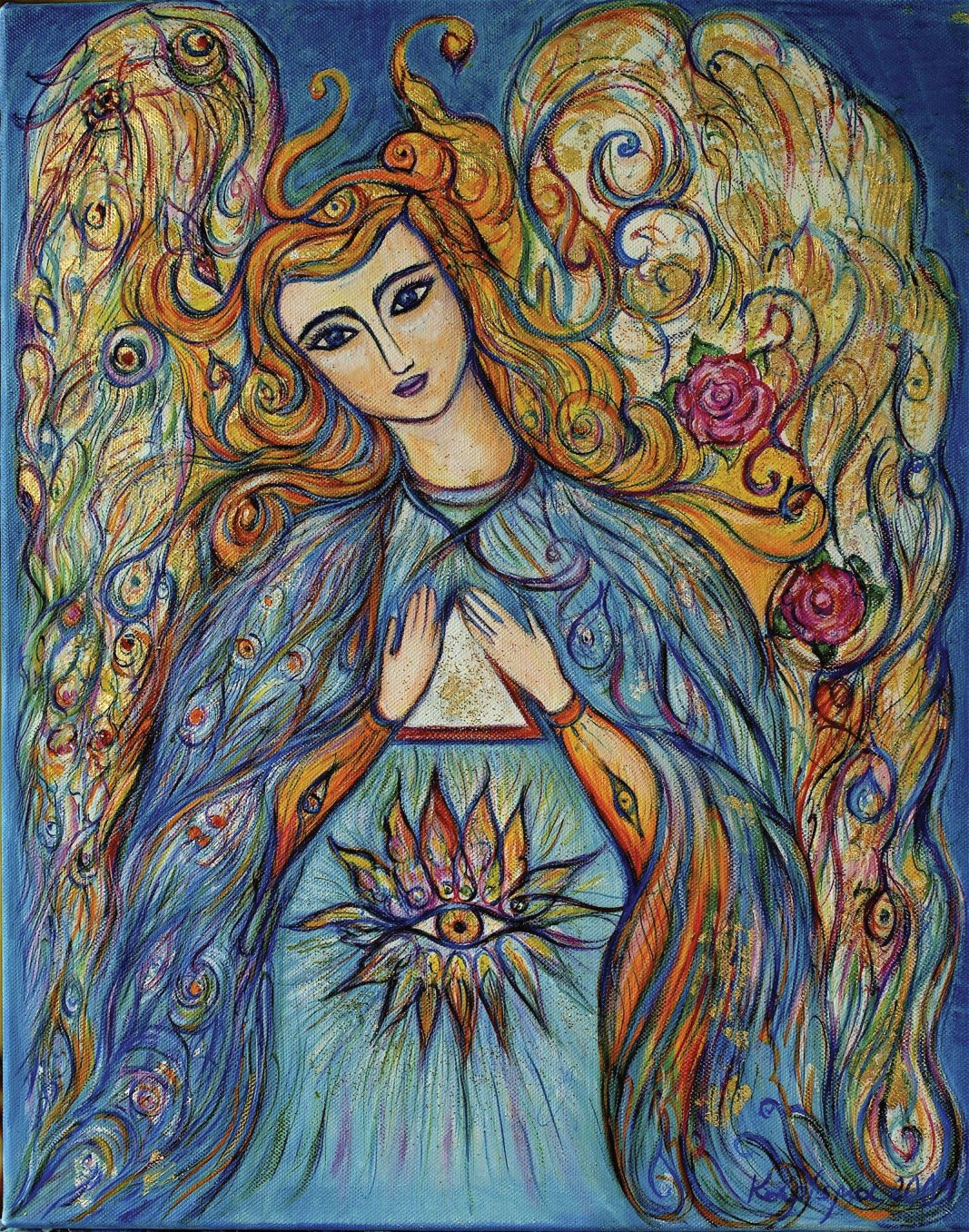 Wherever you are, whatever you do, you are watched and loved.  In order to get your bearings when the road before you is not clear, stop and take a breath go within and sit with yourself for a few moments of quiet time.  Just breathe feel the tense muscles of your neck, chest and shoulders relax.  Feel any tensions in your legs release and allow your body to literally unwind.
When we keep the tenseness in our body like a tight spring - we are not receptive to anything other than the thoughts that are keeping our bodies clenched.  We think we want to relax but through our worries we do the exact opposite.  So as a first measure to helping yourself to receive information from Source, is actually relaxing, relaxing your mind and with conscious awareness focused on each group of muscles.  Observe how you are sitting, are your hands and arms loosely in your lap or are you gripping the sides of the chair.  Concentrate on your facial muscles are your brows drawn tightly together?  Isn't it funny that the steps to helping yourself is by the simple act of observing your own body and by seeing where you are tense and by focusing slowly on each area of the body you are able to slowly help your body release the tensions which is held within.
Now what you are also doing in this process is releasing the worries and thoughts of doubt and fear which has your brain and life paralyzed.  You've just given yourself a moment of release and it is in these moments where the assistance which you say you so desperately want is actually allowed by you to come in.  It may not be instantaneous but you have just created even if only for a moment, a space for something new to arrive.  Whether it be a new idea or synchronistic message or just seeing a flower or butterfly or the beautiful moment of silence itself.   All are healing, all are help from God/Source through Divine Love.

The message of simple silence, a moment of respite and a moment of Grace.
In love always,
Archangel Gabrielle
When windows of opportunity flow open - stand in stillness in front and breathe in the fresh air as it flows to you.  We are now in a moment to stand still at the window looking out and seeing what is before us in the landscapes.
This is a glimpse of your desired goal, of how it will be should you desire it to be so and because you have asked it is showing you how it can be.
Go into silence and stand still now open your third eye and what do you see?  Buildings, a city, forest and trees, people you love, someone you don't know or have ever met in this lifetime yet is somehow familiar to you?  Define what you are seeing are there colors, sounds, smells?  Is someone speaking to you what are they saying?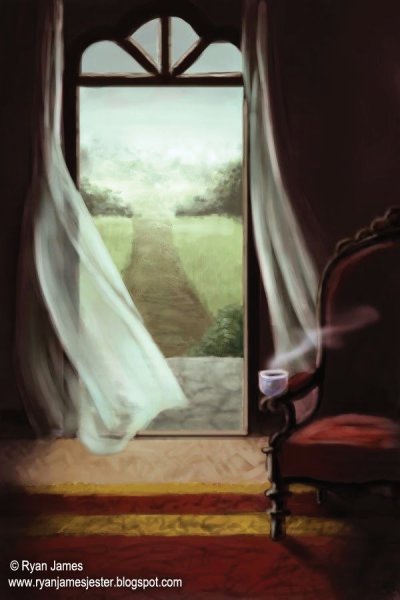 This is all part of training ourselves to sense with our inner vision and to tap into that part of ourselves that has the higher vision of what is available to us  We are being initiated through these techniques as to how the 5th Dimension works.
STEP ONE - BE STILL




STEP TWO - GO WITHIN




STEP THREE - OPEN TO YOUR INNER VISION




STEP FOUR - BE THE OBSERVER




STEP FIVE - STEP THROUGH & INTERACT (i.e. speaking with someone, walking through the landscapes, participating in an activity with others)




STEP SIX - OPEN YOUR HEART & SENSE THE JOY




STEP SEVEN - GIVE THANKS - GRATITUDE FOR ALL YOU HAVE BEEN SHOWN




STEP EIGHT - KNOW THAT WHAT YOU HAVE SEEN IS POSSIBLE & EXISTS




STEP NINE - ASK FOR SIGNS & MESSAGES (to be given in the physical regarding what you have seen)




STEP TEN - BE AT PEACE (ENJOY the moment and LET IT GO so the Universe can bring all you have desired and seen into being.)






In Love and & Light

THE KEEPERS OF THE AKASHICS

0

/