Shopping Cart
Your Cart is Empty
There was an error with PayPal
Click here to try again
Thank you for your business!
You should be receiving an order confirmation from Paypal shortly.
Exit Shopping Cart
Blood Moon / Lunar Eclipse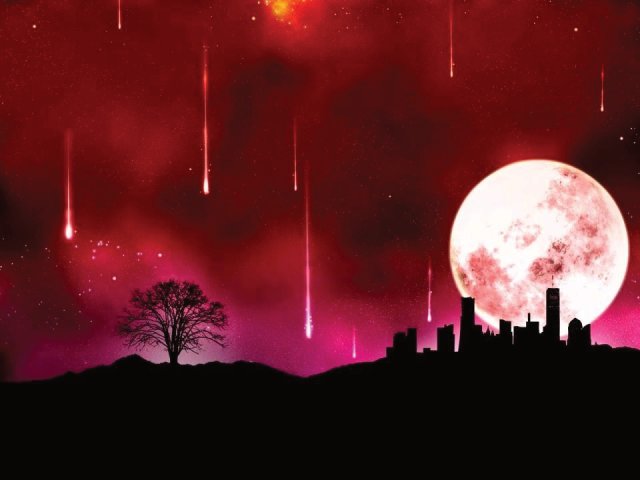 The birthing process is one filled with the fluids of life - blood and water, both cleansing and frightening at the same time.  Just as for those who have a baby for the first time.  Intellectually you know that there will be blood and water, however, until you experience it you truly don't have any idea of the process.  So it will be with the forces that are covering the Earth at this time.
You as light workers and way showers know there will be major changes and feel the strength of the energies, however, until you pass through you will not understand the depth that the transformation will bring.
There are those that will experience complete clearings and those that will be awakened by the impact of the energies.  Those of you farther along in your process will provide comfort and assistance to those father back in the process.  They will look to you and see your shining light and see it as a beacon in the night.
Therefore, prepare in a grounding of yourself and your energies.  Mother Earth is gearing up to hold you in her space and you will be as the oak truly grounded in the Earth - even as the waves rush by you.
Use the six-pointed star Merkabah to anchor through the golden pillar of light, that runs from the heavens through all of your chakras and deep into the golden center of Mother Earth.  The energies will sustain you - if you are in your prefect balance.
Great joy will be experienced and as the moon and sun pass by the cardinal 4 will shower the Earth with powerful rays - Pluto - Uranus - Mars - Jupiter - Transforming - Lifestyles, Awakening, Relationships and service.  Let love rule your heart and it will guide you on a seamless journey to acts of greatness, love, cooperation and unity.  Heed not the call and you will see disintegration, disloyalty, confusion and despair.  It is time to do what you came to do step forward into your own nature, your own truth and live as the heart-centered being of light that you are!
Blessings rain down upon you,
Brethren & Sisterhood of the Pleiades.
.  
/