Shopping Cart
Your Cart is Empty
There was an error with PayPal
Click here to try again
Thank you for your business!
You should be receiving an order confirmation from Paypal shortly.
Exit Shopping Cart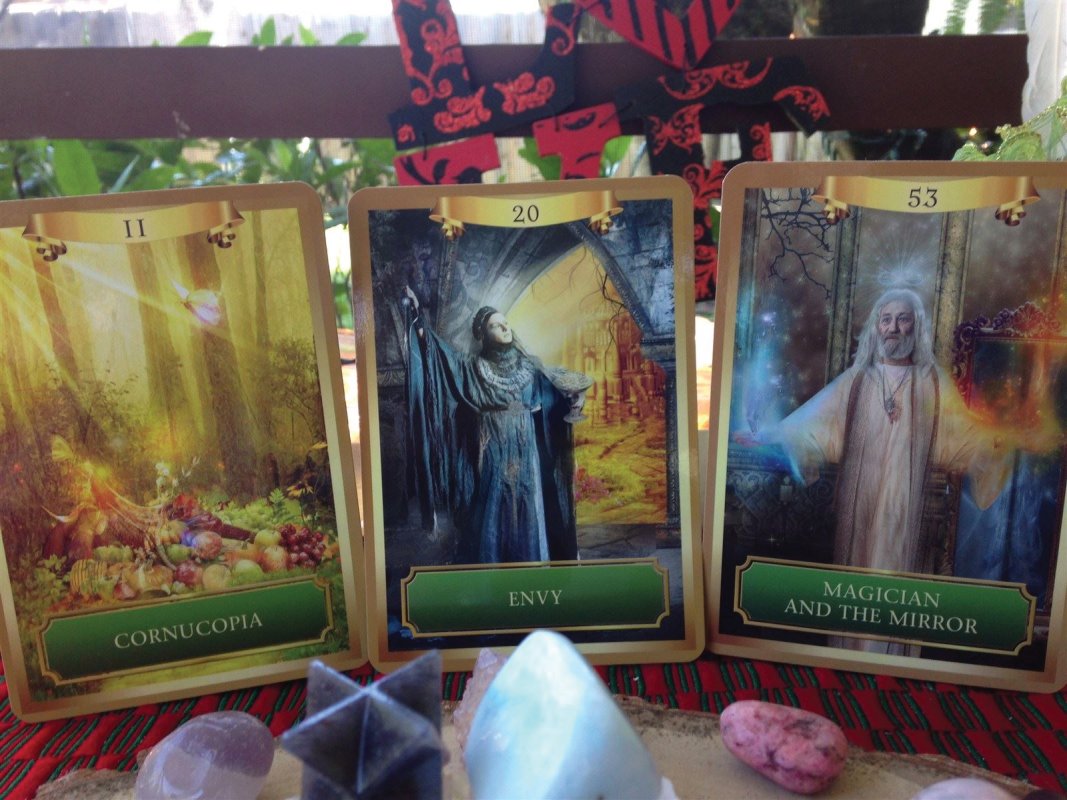 NEW MOON IN PISCES MARCH 2014 
Reading from Energy Oracle by Sandra Anne Taylor
March is flowing in like a rush of water that has been damned up.  Whew!  Here are the messages coming in with the tide of the New Moon in Pisces.
3/1/2014 = 3+1+2+1+4  = 11
First card that appears is the #11 (2) - CORNUCOPIA - WISHES FULFILLED
An abundant harvest and great blessings are waiting for you and you may even find all of your wishes fulfilled.  You have done important works and the rewards and blessings are flowing in with the New Moon in Pisces and throughout the month.  Prepare now and Spirit is rejoicing with you.
Second card -# 20 (2)   ENVY - LACK - DISSATISFACTION
We are seeing seeming contradictory advice - but really this totally representing this month's energies and flow of "It's the best of time, the worst of times".  (See my post for today in Facebook).  The woman in the card holds a pearl in one hand and a platter of coins in the other.  She stands looking out to the golden city, however she is not seeing the abundance she already has.  Her desire for more is only causing dissatisfaction within her.  Card is telling you to let go and acknowledge the blessings you already have in your life.  Now is the time to move from lack consciousness to one of value, the shift is within your power.
Third Card # 53 (8 - infinity) - MAGICIAN IN THE MIRROR - KNOWING AND USING YOUR TRUE POWER
This is the culmination of your personal and spiritual power.  You are the Magician and within your grasp are the forces of the Earth and Spirit.  Water - energy of yin, Spirit and clarity of thought, Flame - energy of yang bringing direction and creativity.  Together they are the magnificent magic of transformation.
You are on notice!  It is an important and powerful time.  You are the alchemist of your life.  You can transform your difficulties into great blessings.
Namaste
Mariann
/