Shopping Cart
Your Cart is Empty
There was an error with PayPal
Click here to try again
Thank you for your business!
You should be receiving an order confirmation from Paypal shortly.
Exit Shopping Cart
As I look back over the last year and I ask for inspiration to write this blog.  I call in my beautiful Archangels Metatron and Michael.  I am so grateful for their love, guidance and support.  Metatron was just pointing out to me the beautiful experiences I have had this week alone and they are so fantastic, a string of awakening glory is what has been given to me this year.
Back in December 2012, I asked to know what it truly felt like to TRUST to believe in the All Powerful - Unity of Mother/Father God and that has been granted to me.  I must admit the journey was not an easy one but as I ponder it was truly worth it.  I was put into situations of absolutely being forced to let go of things that now I see where not only not of my highest good, but were so detrimental to my being.  Finally, after having put up the fight I relinquished the illusion of control and saw then how events happened almost immediately to bring me prosperity, happiness and a feeling of centered balance.
I feel harmony within myself, the beauty of being centered and balanced.  Although, I know events will continue to occur that will challenge me in the state of balance to try and knock me off.  I know I can trust the benevolence and love of the All-being to help me find my center and live my life in the sincerest knowing that my expansion and joy is what is wanted for me.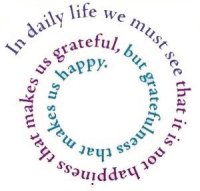 So I live in gratitude and appreciation for everything that has passed and I am in eager anticipation for the beauty of my life as it unfolds and receive into my heart the love and guidance of my Archangels, guides, teachers and the almighty Oneness which made me and allowed me to revel in this glorious present moment.
Wishing you all the joy in celebrating your life and finding appreciation and gratitude as we here in the U.S. celebrate our Thanksgiving Day.  May the blessings of our eternal Mother/Father God be upon you and I stand in humble appreciation to all of you for allowing my messages to come into your life and allowing me to share by thoughts and feelings.
Namaste,
Mariann Moore
This was channeled from my crystal skull "ATAR" a tiger iron skull, he has had meetings with "Max", "ShaNaRa", and by proxy "Synergy", "Portal de Luz" and many others.
Atar Speaks - You must understand what we say, so we will speak in English because it is important for you to know that when you work together in groups and with us there are special energies that are formed.  That is why we (the crystal skulls) commune and we share information.  We can understand and know what others have learned and be then given to us in sharing.  That is what linking to the grid is all about. As we grow and expand we can tap into the grid more frequently.  We need to be able to draw forth those sharings of others to incorporate in our workings.  That is why also we are led to light language.  We are tapping into other higher grids (Not necessarily higher in vibration, but higher as in away from Earth.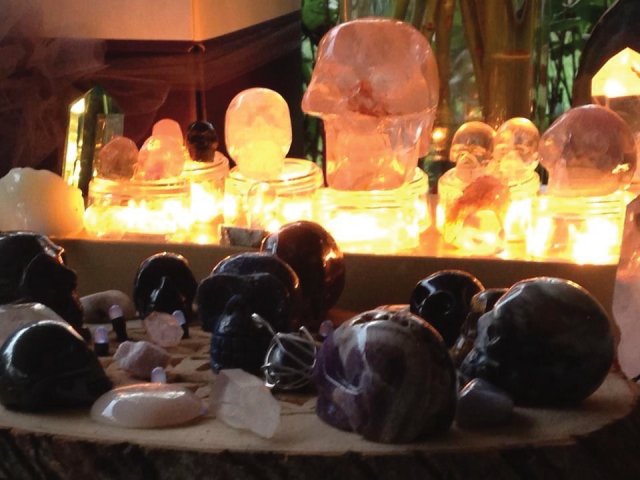 However, we can draw that information to us here and use it and apply it, so that we can accelerate our ascension process through wisdom and guidance of those who have already passed through those gates.
As you work, you create your own vortex, you are creating your own portals, that's why it was said that when you work in groups, you open portals that were not available to you alone  Because it is the shared energy which allows you to go through those portals and allow them to be seen and felt and to be used.
There are many, many such portals opening now, tonight.  The moon in Taurus allows for the grounding in Mother Earth and creates a stability so that you feel the security about seeking higher knowledge - because it creates the balance "As Above So Below", as Thoth would say - Thoth is a great conduit of information and light of Beingness.  He also assisted in the creation of the Tower of Babel - however he was not known as Thoth at that time.
He worked with the fathers of Abraham to create this link.  They understood that there was a balance as they build up they needed to remain grounded in Earth to be able to find the higher connections.  However, when they forgot that connection and to ground and only when for the loftiness that is when the balance was lost and the Tower collapsed.  Because there was nothing to offset and hold and anchor it.
Now we are in a phase of understanding that the balance is necessary for all of us.  For as we wish to raise up also, we must know that those who are coming after us are anchored to hold the space.  Otherwise, the line is drawn too thin and will snap and be in separation again.
And so, working with the light is like walking on a tight rope.  In the sense of finding that center of being with arms outstretched and allowing the axis of light to run down vertically to anchor us into the Earth as well as to connect to the higher vibrations with arms outstretched having light come in from all angles so that the sacred geometry is balanced.
We desire to assist you in this balance, we are the crystals of the Earth.  Therefore, working with us allows you the grounding necessary so that you can go to the higher realms and find the information you seek.
We will know it as well because you know it and we will share with you what is ours to share.
That is all - Namaste
ATAR crystal skull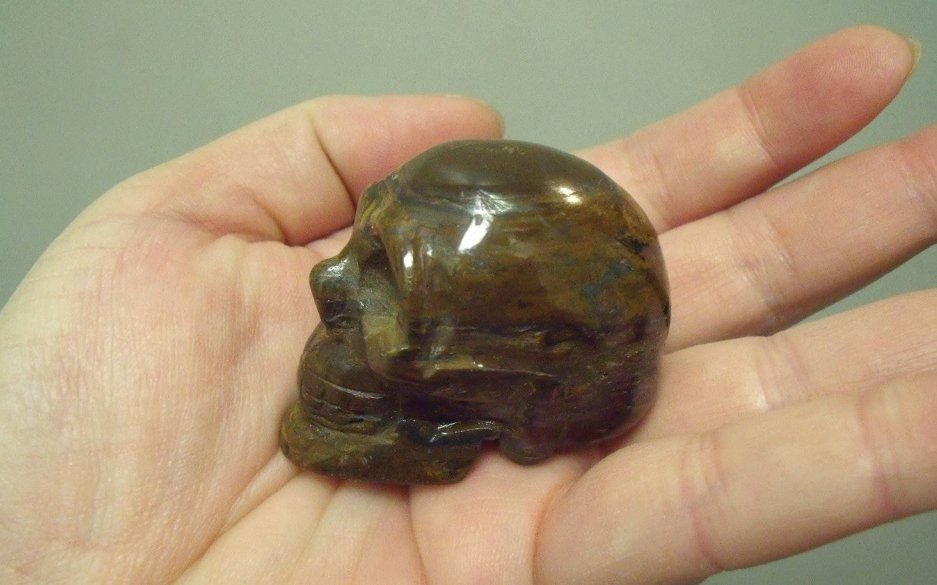 Make yourself happy, put your priorities in order and feel joy at the simple things you; like walking in the rain with your child your heads tilted back and catching rain drops in your mouth.  Or hearing their giggles and laugh as they happily make friends with children on the playground.  Finding that you can get a special rate for 4 tickets to the symphony.
What do you deem important for your own happiness, what day to day changes and alterations can be easily made that will bring a shift in your prosperity.  Tap into those energies when you meditate and call upon your archangels for assistance, connect to your Twin Flame energies in love and heart-centeredness.
Blessings, great and small, impact your life and they change and alter your life's course based on your freewill to focus upon them or not.  Each choice, each decision is life altering - changing the flow and momentum of the energy flow that is You.
Each shift creates portals into new multi-dimensional opportunities that we create in the now.  These shifts can be subtle or quantum leaps depending on the intensity of the emotional energy you allow to flow forth.
The beauty of it all is that we choose - whether it's a choice to do nothing at all or if it's a choice to take the daring leap of faith into the unknown and by the way it's not really unknown.  If you have been led into this direction it's because your higher self and that connection to pure Divine spirit knows the unknown.
A messages from your teachers and guides in the Akashic Records.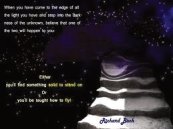 Blessings,

Mariann Moore

0

/