Shopping Cart
Your Cart is Empty
There was an error with PayPal
Click here to try again
Thank you for your business!
You should be receiving an order confirmation from Paypal shortly.
Exit Shopping Cart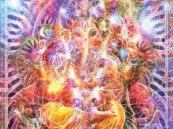 Ganesh came through with this message for us today.  In aligning ourselves with a remover of obstacles, we are clearing our path to allow those things, experiences, people into our lives that will bring us joy.  We must also be willing to let go of the same that no longer serves us.
See this not as something sad or as a loss but focus with eager anticipation for the new that has arrived in your field of possibilities that you have drawn into being.  Aligning our spirit with Ganesh, who is the remover of obstacles and also the Lord of Dance.  What does that portend?  It means to celebrate!  Celebrate all experiences that which is now leaving and has given us the needed lessons to be able to make the choices and decisions to move on to new levels of understanding joy, compassion and yes, endings.  Then we can look to our understanding of this present moment.  To savor our accomplishments or to realize that which was only temporary and we can move forward in our new understanding to discover what lies in wait for us.  That which is drawing us upward and to which we in turn have desired.
Give thanks, bless that which has been and greet the new with open arms of welcome, joy and happiness.  Bless that which is now in this moment and bless that which is to come.
All is your desire, all has been created by you and for you.  Ask for blessings today and intent that you will see clear signs from your guides, angels and loved ones that your blessings are here!!!
When we are feeling overwhelmed and like we have lost control of our lives the key is to go back and balance as this is where our activation of wholeness is to be generated.  In finding our center and aligning with both the feminine and masculine aspects within our 3D bodies and our higher self and therefore also with the Divine; we are able to come to terms with all our outside manifestations.
Our so-called reality - which we can change by our mere thoughts and sense of perception as clearly stated through quantum physics.  The observer influences the outcome.
Use the awareness of your higher self as the observer to choose to view your life from this stand point and look and focus on the bigger picture, by only seeing the trees you miss seeing the whole forest.  Our beliefs are the trees which limit us from seeing the forest or the bigger picture.  By choosing to change the beliefs or our perceptions we are able to change the picture - therefore our lives change to the new perception of reality.
Look to see what beliefs you've held that completely have ruled your perception of life.  These beliefs were embedded in us from childhood by our parents, schools, society and culture in a different time and place.  Why do we insist on their validity in our lives today?
We are ever expanding beings, it is our right, it is our purpose so therefore we have the right and the choice to change our beliefs regarding our lives anytime we want.  Remember a belief is only a thought you keep thinking.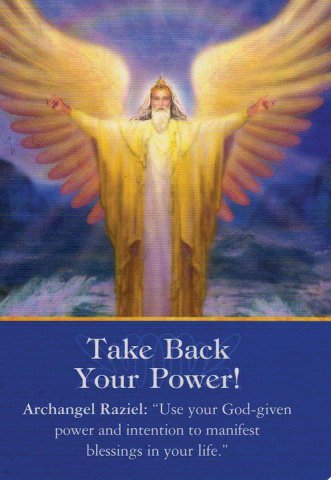 With awareness and intention you can change what you believe.  Anytime an old belief that no longer serves you pops up - replace it with a though of the new belief you wish to assimilate.  Using affirmations every morning and throughout your day is what allows you to take control of your thoughts.  




I AM HEALTH, WEALTH, HAPPINESS AND LOVE.

I AM AN ETERNAL BEING.  

I AM THE GUIDING FORCE IN MY LIFE.

I AM ONE WITH ALL THAT IS.

I AM THAT I AM!




REPEAT IT, BELIEVE IT AND SO IT IS!







0

/