Shopping Cart
Your Cart is Empty
There was an error with PayPal
Click here to try again
Thank you for your business!
You should be receiving an order confirmation from Paypal shortly.
Exit Shopping Cart
PORTAL OF PEACE - has birthed many things one is the knowledge of the Glory of who you are - Unlimited, Unfettered beings.  The Angel of Peace now dwells among us, stand up and be counted, those who see.
The time has come to use the knowledge entrusted and gifted to you across the ages, time and space.  Integrate, be whole, gather unto you all your forces which will aide and guide you on your path.  They will provide you strength, courage, all in the vibration of Love for it is YOU who have accepted this role from time immemorial and only you who can accomplish what is destined for your soul's purpose.
Your beacons of light shine up to the heavens and we see and hear you clearly.  We are the Galactic Federations of Light, we have held the space in love and light until such time as you can enter and hold the space for yourselves.  Seraphim, Archangels, and the myriads of beings, elementals, those incarnate, sentient beings of light have awaited your awakening.  Your are progressing at the Speed of Love not only in the 5th Dimension but far beyond.
You have no idea of the force that you carry - together it is creating the future now in this moment and as you step into each frame it fulfills the Heart of the One's desire to be that much closer to you again, in full glory, in full Oneness, in full Being.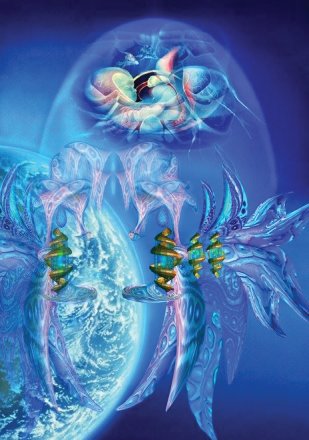 Channeled message from the Beings of Light:
And so in the beginning
I was there
Is that not so?
It is so!
And the light became
And so it was
Reaching out to all
Among you evermore
Here and there
Always with you
In this time and space I come
To be with you
Loving You, Loving You, Loving You
I was asked by one of my subscribers to share this Prayer of Protection which was channeled by my friend Michelle from the Christ Michael and Lady Isis (She of the golden wings).  One of the most important points to note is that the spheres of light are given to us as a gift from the Divine and we must acknowledge our gratitude for this gift and just on a daily basis, send love and light.
I hope this brings about miracles in your own life.
Tip: wherever you see X3 say the words "To the Power of Three" as I believe it amplifies your intention exponentially.
DEAR CREATOR OF ALL BEINGS AND THE UNIVERSE X3 DIVINE TEMPLES OF LOVE LIGHT AND TRUTH X3 DIVINE BEAUTIFUL ARCHANGELS X3 MY HIGHER SELF X3 MY OWN PERSONAL TEAM OF SPIRIT GUIDES, TEACHERS AND ANGELS X3.
I request that my blueprint be restored to optimum for my highest good and the highest good of all.
I request that I get disconnected from any source of energy that is not in alignment with Divine love, light and truth. I request that I only get connected to divine source energy.
I DEMAND AND COMMAND!!! that all negative energies be removed and dissipated from my being, in all versions of me, through all lifetimes, past, present and future. These include: ghosts, poltergeists, earth bound spirits, wolf packs, talker stalkers (negative and positive), negative guides in my inner and outer circles, demons that are attached and interfering with me. I request that all connections to me be severed in any shape or form these include: vows, pact agreements known or unknown. This is of my own free will for my highest good and the highest good of all for eternity!
I request that the portals that they came through be closed for all eternity never to be allowed to be opened by anyone attached to me positive or negative or by me in any lifetime past, present and future in all versions and aspects of me. These portals will be sealed with Divine love, light and truth.
I request that my 6 golden Spheres of love and protection toned to universal energy frequency of 6 amplified to the cosmic frequency of 12 get restored vibrating above, below and around me including all subtle bodies into infinity, allow love to pass both ways. Place a circle of ultraviolet light and a violet flame outside the spheres to cleanse and purify all negative energies, assign a peacekeeping guardian angel to uphold this, to serve me in the highest good, love, light and truth.
I trust that my intention will be carried out with divine love, light and truth.
Thank you, thank you, thank you.
And so it is!!!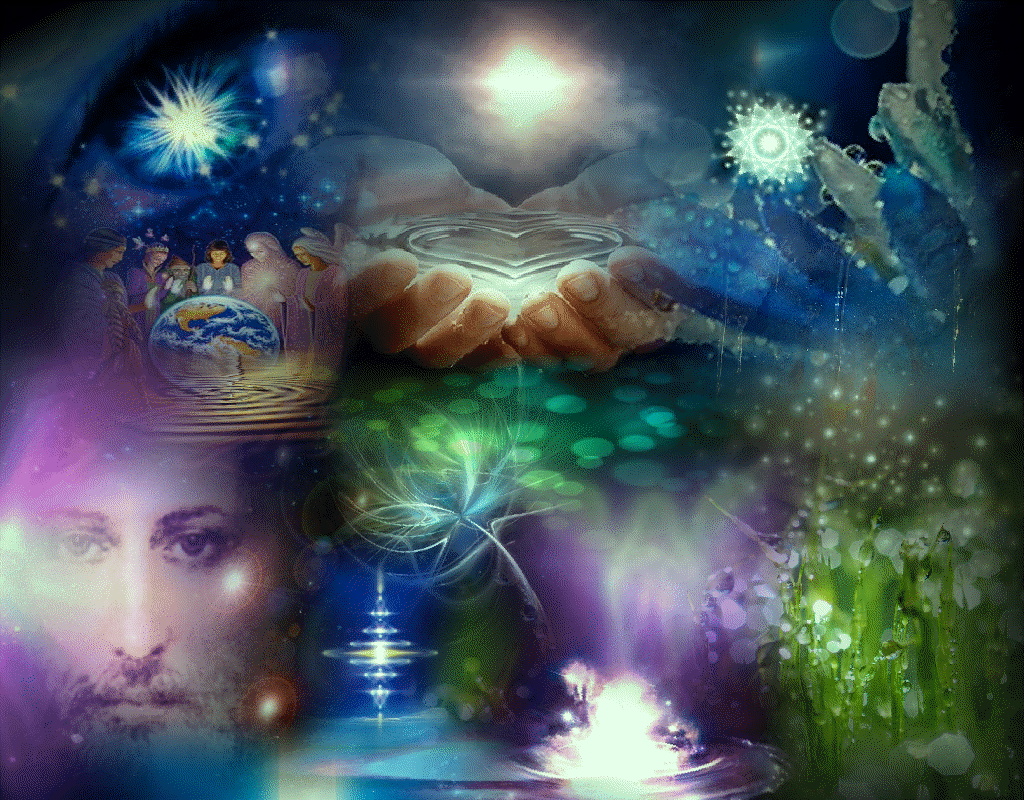 This is a channeled message from Archangel Metatron regarding the opening of the Stargate on Monday, July 29, 2013.  The tetrahedron and sacred geometry is opening the portals for open communications.  The white light that has been held back for so long will come streaming through.  For millennium this has been set and all are in great anticipation.
The choir of angels, the squadrons of light are coming to push back the negativity.  They are armed in full battle gear -  The intensity of God's Love can no longer be obscured.  It is a force of which no one has ever seen.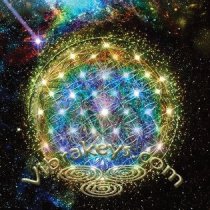 All have been ascending in preparation of this magnitude of love and light that will now pour forth onto the Earth.  Do no be alarmed for no harm will come to you and any of yours.  But, whoa unto those who continue to live in the ego and it's influences.  It will be a sudden sense of calamity, they will be stripped of all until they understand there is only one force, one God, one Love - O N E !!!!!




Many of you will carry torches those that shine brightest will be carrying the most and we are here to uphold you.  You ARE NOT ALONE!  Not even for one second.  The weight is light if you see our support and give it to us to carry just move forward, keep faith and trust in the Divine's selfless acts and good will of others.




The Christ Michael and Lady Nada/Isis have golden light mixed with the pink rays that will shine from all the heavens unto you, our precious children.  They hold the most sacred of spaces of love and light.




The choirs are singing, the angels rejoice and those of the dark elements quake, knowing what is to come which cannot be denied, which cannot be stopped, which will not fail to turn the cycles to the 5th Dimension and beyond.  The momentum is flowing like a tidal wave receive in glory and allow it to pass through you and over you.  Receive the transformation in utter bliss.




Ha Nama,

Mariann

0

/