Shopping Cart
Your Cart is Empty
There was an error with PayPal
Click here to try again
Thank you for your business!
You should be receiving an order confirmation from Paypal shortly.
Exit Shopping Cart
Reminiscing about our beautiful ceremonies yesterday and realize that what it's all about is the coming together in friendship and love the sharing of energies and sending the love in gratitude out into the world and universe.
It's about the love we share, the laughter, the dancing and celebrating of life.  The happiness you feel in the loving support your receive and give.  The pure intentions of friendship that enfold you.  This is what the Divine wishes for us to experience when we come together for a purpose.
Rituals allow you to concentrate your emotions of being open hearted, centered, balanced and being accepted and free to express who you truly are.  It uplifts you and raises your vibrations and energies so that all this love is poured into your intentions, creations and manifestations.
You are able to release your true spirit of being.  This is why we are being led to our soul groups to live in the experience of community - these shared energies work for the highest good of all.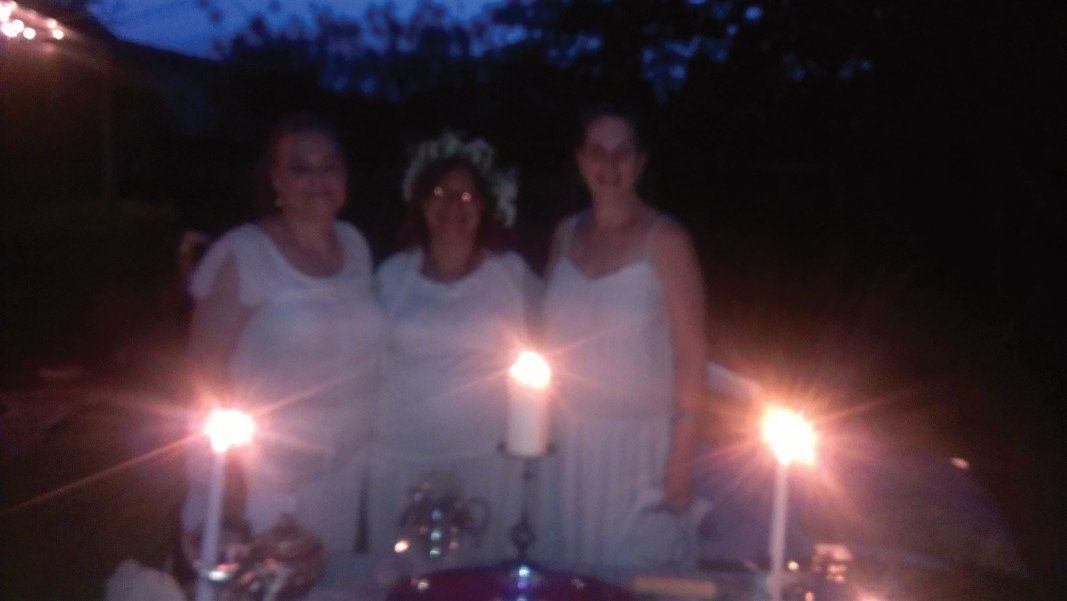 Each individual adds their part in creating the group energy and consciousness.  Through chanting, dancing, meditation and calling in the energies of the Divine total union and sense of Oneness is the joy that we co-create together.
This allows us to KNOW - WE ARE LOVED, WE ARE LOVE AND WE ARE ONE!!!
Blessings through this Super Full Moon and Solstice,
Namaste,
Mariann
The Rainbow Energy Healings that were conducted yesterday have shown me new areas of expansion through this modality.  As I work and grow in doing healings the messages are clear, precise and information comes pouring in regarding the person in mind, body and spirit.  New portals are insights have been created and greater access to a multi-levels have opened.  
I am in great joy and decided to share this with all of you, because as I walk my path I am committed to assisting you and encouraging you to life your life with purpose.  Rainbow Energy Healings are also called The Path to Bliss, I never really explained this before, I guess I was afraid what others would think and say.  But, this is now too important to keep back and realize others need to hear this, those that need healing, seek guidance and are in need of the help I can provide.
The Rainbow Energy Healing have progressed that I can tap into Past lives if the origin of the pain, hurt or Karmic lessons are there.  Ascended Masters appear to assist the person being healed with their loving energies.  Such as Lao Tsu, the Blue Buddha, Kuan Yin to name only a few.  Our Archangels come in love and guidance like Archangel Michael, Raphael and Uriel.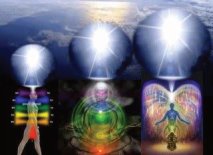 I have been shown my council of Grandmothers that work in conjunction with the Earth Mother in a loving group that helps in providing spiritual guidance and healing.  In the readings, the earth elements make their presence known, providing names of crystals that are beneficial those who are being healed such as Rainbow Pyrite and Lapis Lazuli.
One of the main themes that arose in the healings was that there are many whose core is in need of balancing.  The four chakras the Sacral, Solar Plexus, Heart and Throat chakras are seen as turbulent waters of the ocean with great disturbing waves.  I encourage you to envision a calm blue-green ocean and see the gentle waves running through down your body to calm yourself.  
The Path to Bliss is just that it provides a complete balancing of the bodies.  The healing occurs in mind, body and spirit.  It releases blockages, shows Karmic lessons, provides insight and balances your emotions completely, leaving you with the feeling of peace, harmony and happiness.
My Rainbow Energy Healing abilities come from my Lemurian life and it is imbued with loving energies of the 5th Dimension of Love.  It is a gift I wish to share with as many of you as possible.  Here is the link for those who feel they are in need.  
Rainbow Energy Healing
.
Blessings, love and light,
Mariann
Look back upon the year from last June to now - reflect on all the wonders you have experienced.  See the lessons that you have gone through and what you have learned.  Your soul, mind and body have been completely changed.  Many, many issues have been released and let go of and new beautiful ways of experiencing your world have taken their place.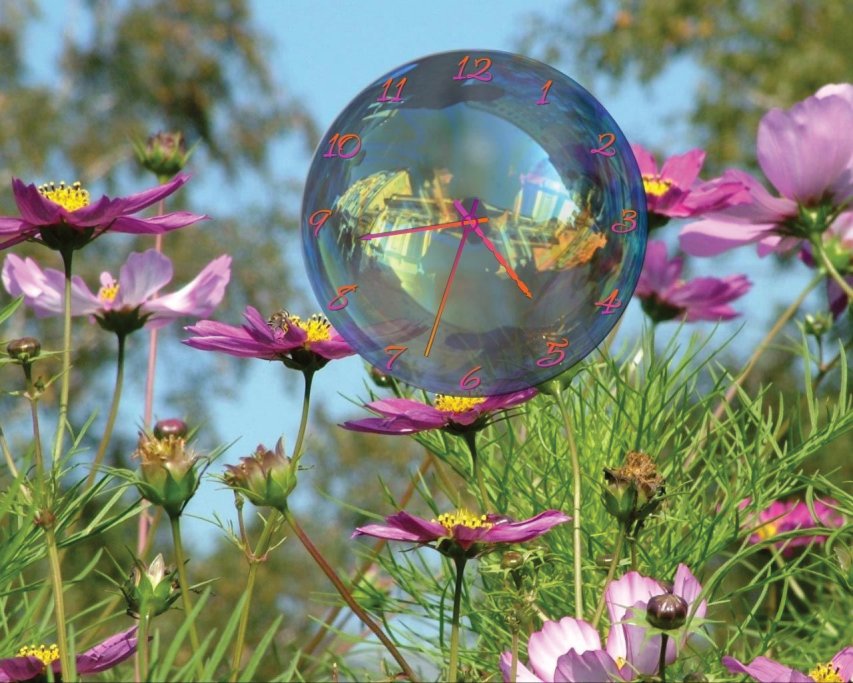 Be in gratitude - set your intentions for your destiny, your path, your life.  Be the Co-creator with the Divine in exerting your free will.  Choose wisely and allow the choice your make to come from your inner - heart centered self.  Through this connection with ALL THAT IS your life will flow in a stream of infinite possibilities where you can pluck from the waters all you desire.
Your council of loving Ascended Masters, Teachers, Angels and guides all who want your highest good are here to help you, give you strength and encourage you to spread your wings and fly.  Living joyously, being present in the now and loving with an open heart.
Look at the people in your life now and see the beauty of the coming together and sharing of inspirations and ideas of putting these ideas into manifestation.  You have created all this and brought it into the reality of being.
Hold gratitude in your heart and simple humbleness of life's complexity that brought it all together in a Plan that only the Divine can see in it's wholeness and perfection.  
ALL IS WELL!  YOU ARE LOVED!  YOU ARE PERFECT!
In sincere appreciation and love,
Mariann 
As we begin to identify with our Soul Groups we are remembering our lives in Atlantis and Lemuria.  These memories are being tied into the new projects that we are inspired to create in May during the Solar Eclipse energies in Taurus.  The seeds of inspiration were sown and now the shoots of the ideas are growing.
These are interconnected with our life in Atlantis and Lemuria.  We are being divinely guided to work on projects that were started in these multi-dimensional lives.
We are drawn to others that help put the puzzle pieces together for us so we can start to see the picture emerging.  The projects and inspirations we are now bringing forth into we manifestation in this time and space are interwoven with our soul's purpose and path.
The lifting of the veils and opening of portals which commenced around the 20th of May are now allowing us access to information obscured from us for millenia.  The urges are so strong because of the very fact that they stem from our soul's purpose.
Do not disregard your curiosity into Atlantis and Lemuria these messages of Divine inspiration are leading us into the energies of love of the 5th Dimension.  It is important for us to have discussions on You Tube, facebook read blogs finding others that resonate with us.  They have crucial pieces to your puzzle - we each have been given our own unique perspective that is part of the whole.  This was done so that we must work in cooperation, love and oneness so that all of us might obtain our ascension.
It is our path and purpose to share with others of our soul group so that we raise the vibrations of our world and the universe.  We are not alone all Ascended Masters, Archangels and new angels are being sent to guide us.  Our Divine Feminine energy is transforming like the Lilith, so we embrace this aspect in ourselves and she (The Lilith) like many others like the Twin Flame of Christ Michael are lending their love and support to us on this journey. 
Seek with an open mind and open heart, connect your Third Eye chakra with your Heart Chakra to see with your inner sense, all the wonders that now are coming into being.
Love and light
Mariann
How do you know you're in the midst of a Karmic lesson and the clearing of it?  Feelings that arise that do not proportionally fit the trigger event.  Are you feeling some event or situation with someone that is so emotionally strong that you cannot fathom why you have such strong emotions that they are almost uncontrollable and you cannot rationally explain them.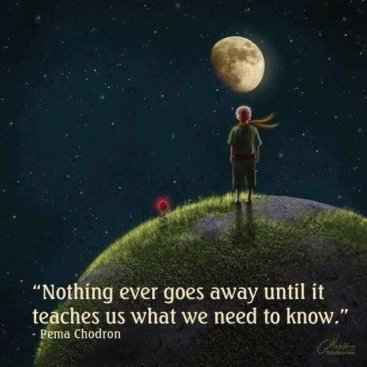 The first step is to acknowledge that you have the right to feel these emotions.  But, now here comes the kicker, you must acknowledge that you've have allowed this karmic situation into your experience.  You are the ultimate creator of your world and reality.
As a next step, you can delve into why now, why the emotions and how to release not only the feelings but the Karmic pattern.  You must get to a place of neutrality and to do that you have to be grounded.  Water is a wonderful element to help ground you, by taking a bath using bath salts with perhaps essential oils this allow you to find a place of relaxation and a cessation of the turbulent thoughts.  You may also just out in nature take a walk in a park, or commune with the birds in your back yard, step out onto the balcony and see the sky and breathe deeply.  
Once you reach a point of neutrality, you can then have a more objective view.  It also helps to listen to soothing music or someone's loving and compassionate voice.  There are many videos that you can watch that just by listening to the comforting voice or sound it will help you calm down and enter a place of non-resistance.  
Sharing with friends where you feel total acceptance, love and harmony is also a great way of lifting yourself back from melancholy to neutralism.  Now is the time to see things from a different vantage point or perspective.
Let's define the situation your feelings are mirroring, is it betrayal, jealousy - is this from another lifetime and dimension?  It is not reflecting what is happening now, instead of seeing the situation in a competitive manner (they have and you do not), turn it around to see it in a cooperative manner.  Know that if someone achieves something then you can too.  
Turn now to gratitude, focus on you, and all the good things coming into your life, people who love you, great opportunities in your life.  Open your eyes - do not worry what the other person does or does not do - that is their path and perhaps it is meant for you to be parallel so that you push each other to open and look for your unique perspective and information.
Do what feels right for you, not based on what others are doing.  You are in the same vibration that's why you have attracted that person and situation.  They are not taking from you, you in a sense are giving your power away.  Hold your own power, work with it, flow, discover, create, explore - Let go of your fear - allow your abundance to come - open the door to prosperity and step inside your place of abundance and rejoice in all that given to you.
Blessings in light and love on this path,
Mariann

The Ascended Masters love and share in our energy, as we are finding others that share our interests, spiritual journeys and expansion.  That's why they encourage us to create a council that will advise us during our dream state and meditation.  See my post of
"Creating a Council"
 from June 2, 2013.  
We are more than the sum of our parts we come together in learning, healing, friendship and sharing.  We are feeling this need through the grace of the New Moon in Gemini's energy to communicate and bring forth our knowledge as well as learn from others.
We create a sense of belonging, support, trust and the connection at a soul level with others.  Our unity consciousness is drawing us together to create a sense of wholeness here in this physical dimension.  We are crossing the lines of multi-universes and dimensions bringing forth knowledge that adds to our understanding of higher planes of existence.  Bringing us closer to Source.
For this very reason, the Ascended Masters are also clustering together and we get visions of Twin Flame pairings, such as the loving example of the Ascended Christ Michael and his lady the Magdalene, incorporating the essence of Isis and the many faces of the Divine Feminine.
Many Ascended Masters are working closely with the Archangels in bringing forth higher sustained energies of love and opening portals to our Star seed origins.  Allowing us to bring forth remembered experiences and healing modalities such as the Rainbow Energy Healing and many others that include color, sound, frequencies, vibrations and flows of energy (Chi) through our minds, hearts and souls.
As you are drawn to others take advantage of the Gemini New Moon energies to contact those others and extend you warm embrace and desires of creation and expansion.  Take joy in the expansion and opportunities that others are experiencing for they are creating new avenues of information and experiences, paving the way for you to also create in your own unique perspective and experience the great love of Source through the infinite possibilities that we are provided with by this Energy of Love.  The Speed of Love energy is Miraculous in bringing synchronicity and life changing events and people to our lives.  
How will you greet these new opportunities?  With open arms, open heart and love emanating from ALL YOUR BEING.  For we are ONE in love and consciousness!
OM LOVE,
Mariann
This blog was inspired by Toni Walker's blog posts for the last three days regarding the energies of Jealousy.  I asked my High council in the Akashics why do we feel jealous of others.
Christ Michael explains that it comes from a lack mentality and this is a Karmic pattern to overcome.  We are being given the choice of experience to once again see it from a higher perspective on a journey up the spiral ladder.  That we should start with ourselves and send ourselves love, forgiveness and compassion as we travel through the lessons.  Those people we are jealous, we should see it in the light that it only adds to the awareness of the whole and that they are not taking anything from us.  That they cannot take anything that is meant for us and that it can only increase awareness which will in turn increase the understanding of us all.
Send pink light of love to yourself.  We would not want others to be jealous of us and our accomplishments and work.  We each have a unique perspective and we will attract those into our sphere  that need to hear our individual messages.
There is room enough for everyone.  Do not look outside of yourself seek that which is within you that is unique to you that shines brightly - that is your essence, power and spirit.
You feel they are getting something you are not and that's not true - change the perspective to see that which you have received and that which is yours.  Write down a gratitude list and see how much spirit has given to you and be in gratitude for it.
Many blessings as we share the lessons of this journey.
Namaste
Mariann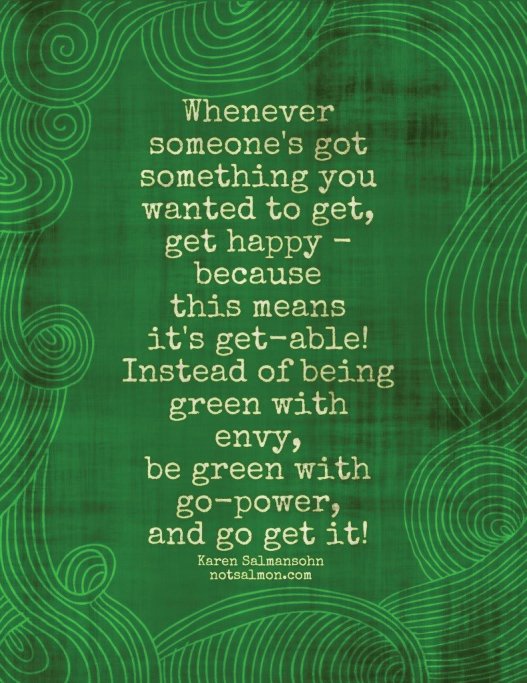 Last night I asked for guidance and used the Ascended Masters deck by Doreen Virtue I received the Lady Nada (Mother, Wife, Sister, Daughter) and Osiris (Father, Husband, Brother, Son).  This was a message to me, that the Ascended Christ Michael and his twin flame we here with us working together in assisting us to reach and maintain higher vibrations.
Right now we are facing our deepest fears and being challenged to see them through a new perspective.  We are asked to have faith that if we are truly working on things in our life that we are passionate about, and are following our intuition and true heart's desires that we are being lovingly supported.
Although we may not even know or even have a clue of what is coming we must maintain on attitude of faith and trust in the Divine.  
This morning I entered into the church at my daughter's school and lit a candle for the Divine Feminine to bless me and guide me.  I anchored myself in Mother Earth and received her beautiful energy.  Then I opened myself up to the Akashics and my council.  Christ Michael greeted me with his compassion and love and his lady at his side.  I asked for her name and He gave me the name of Ayrie which means "Lion of God".  
The Divine Feminine of the Lilith and the lion are symbols for the strength that we gain through the Divine Feminine as she gave her strength to the man Jesus, she now brings us courage to get through all our issues, fears and obstacles.  We see her example of complete surrender, love and compassion and how it creates true strength and ability to overcome everything including our own self limiting fears and beliefs.
Christ Michael says we are His children as He guides us spiritually we must also know that He will manifest our abundance in the material as well.  For do we not love our own children, that we want to provide them with the best of everything?  Do we not sacrifice for them?  Do we not love them unconditionally?  So too, are we loved by the Christ Michael and the Divine.
Unconditionally and all our needs are met through this Universal Spirit of Love.  Have faith and courage to know we are taken care of and loved.  ALL IS PROVIDED!  ALL IS WELL!  ALL IS LOVE!
Blessings in faith and trust,
Mariann
We are told to go within to seek guidance and inner wisdom, our guides, angels, Ascended Masters, Archangels, and the Divine are waiting for u to ask for assistance. How can we do this?
We can ask for a council that will guide us on our path.  Start by just breathing deeply until you feel the concerns and worries have been quieted for a moment.  Then ask for a council to be formed that will help guide you whenever you are in need of guidance.  
Those names or images that appear are there to help you.  Ask their names and see yourself sitting among them.  It could be Ascended Masters, Archangels, your guardian angel, mentors or teachers you have known, figures of history, philosophy, or religion that you admire.  It could be artists, writers, painters, businessmen whomever you would wish to give you advise.
Then see yourself sitting in a circle and pose your questions to them.  How can I be of service?  What is my life path? What do I need to release?  How can I create the life I desire?  Whatever comes to mind that you feel you need resolution and assistance with.
Then listen with an open heart and receive your guidance.  Heed the answers, ask for clear signs that you are on the right path.  Ask them to place people and events in your life that will help and support you.
The veils are lifting and we have access to many, many teachers and guides that are only waiting for you to ask them to assist you.  Their love is all-encompassing as they channel the Divine Flow of ideas and inspirations creating synchronicity of events, people and places.
We have tools to move forward!  Start using them!  Hear their wisdom and allow the beauty of abundance, health, happiness and love to flow to you.
Blessings,
Mariann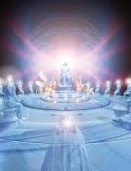 What does it mean when we say "We are holding the space in love" - many Reiki Masters who lead Reiki circles and Shamans who gather others in purification - inipies know and have done this.  But how do we as individuals hold the space of Love for others?
When others that we love friends and family come to us or are experiencing a life lesson where there is nothing we can do physically we can hold them in a space of  Love.  It means being in total acceptance - and allowing the other person to decide.  Not holding any expectation or judgement and giving them the time to experience the lesson with the Divine.  By holding the space in unconditional love it allows us to be in a place of allowing and to see this person for the perfect representation of God that they are.  No matter what the outcome is - it is the perfect one for them.
This is the space of oneness, of wholeness, of love and that we are connected through love to the Divine and all others and that there is no separation.  We have but to open our hearts to hold them in loving embrace and they are with us.  There is no end.
So close your eyes, breathe deep, see them with your heart-mind connection in the perfection of who they are and the limitless source that we All ARE - 
Namaste, in Oneness and Love
Mariann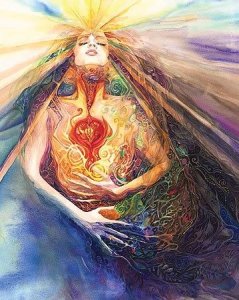 0

/